We have produced some video tutorials and guides on how to get the most out of House Exchange and the features available to you. 
Click on either the 'video' or 'written guide' to have a look and find out more!  
How To Reset Your Password
Forgetting your password can be frustrating, so this guide has been created to support you on using the House Exchange password reset feature so you'll be back into your account in no time!
Changing Your Search Criteria
This simple House Exchange guide will show you how to change the area you are looking for. 
How To Add Property Photos
This quick and easy guide will show you how to add photos to your House Exchange Advert. Remember you can add up to 25 photos! Before uploading photos of your home, make sure to read our page for photo safety on your advert.
How To Edit Contact Details
We recognise that everyone's contact details change from time to time for a multitude of reasons. As such, we have created this quick guide that will show you how to change your contact details on House Exchange.
Adding A Property Description
Any good property advert isn't complete without a property description. This guide will show you how to master House Exchange's description feature!
'Who Wants My Home' feature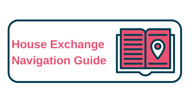 How To Send Messages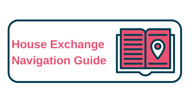 How To Update Your Occupancy Details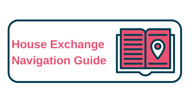 How To Renew Your Subscription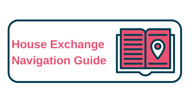 How To Build A Three Way Swap
If you're not already a member, click here to register and start finding your home swap today!